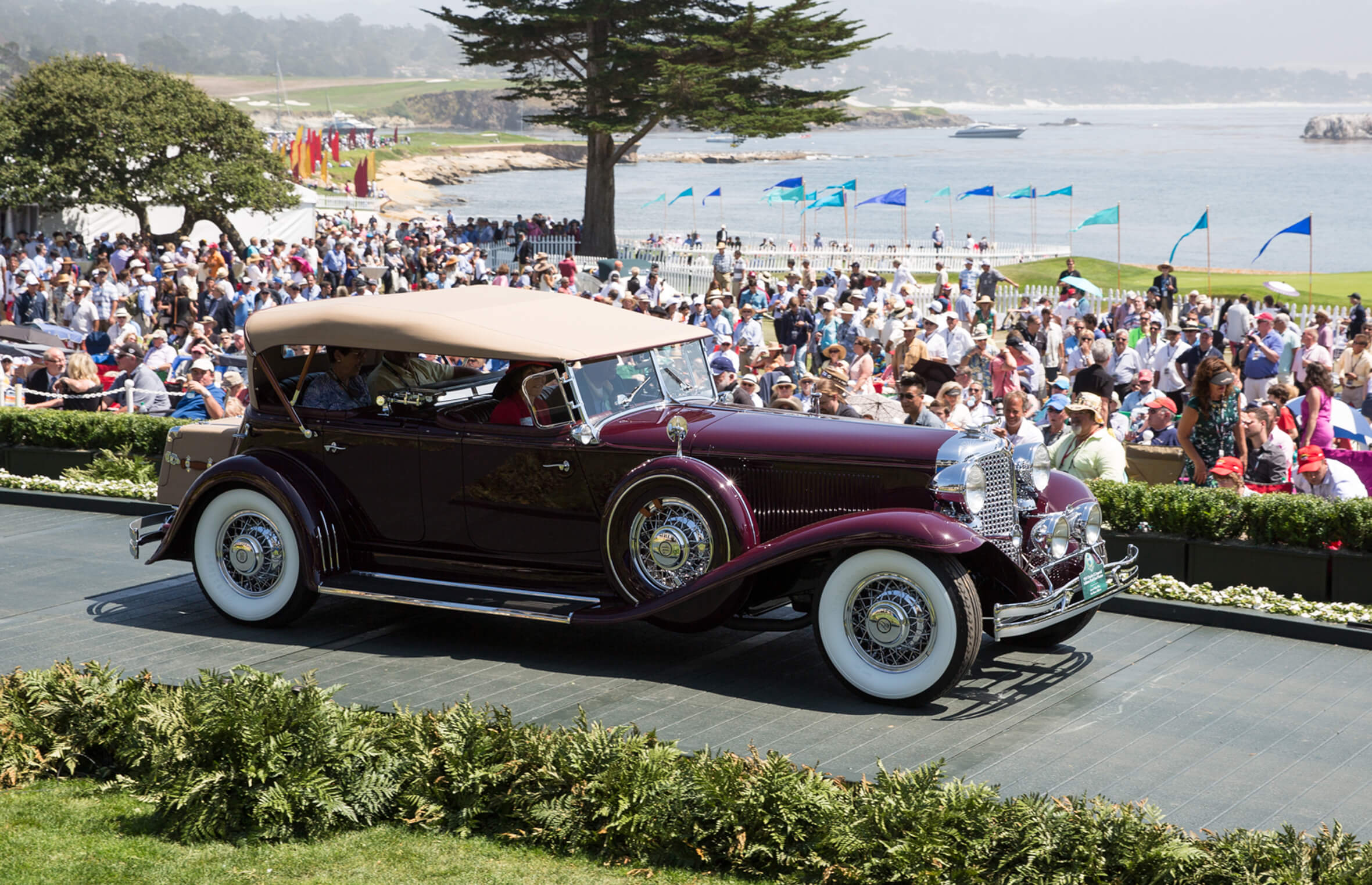 Welcome to Flying A Garage
The Flying A Garage, nestled in the foothills of the majestic San Gabriel Mountains, is the home of a private collection of American Classic Automobiles with a few foreign classics thrown in for good measure. The automobiles featured on this web page are NOT FOR SALE! So do not waste your time asking.
Collection
Click on any of the featured vehicles below or on the View Collection button to see a picture and brief biography of each automobile. Photography is not a strong suit.
News
The 5th Annual San Marino Motor Classic had many more CCCA Grand Classics and perfect weather! Enjoy some of the best of the 2015 San Marino Concours d' Elegance. 
Watch a video of the 4th Annual San Marino Motor Classic.